This rotating model is a view of the Tom Baker console created for The Invisible Enemy. It was the third console to be built and you can learn all about on the History of the Console 3.1 page.

This page was designed for iPad/iPhone, and there is a desktop version for mouse-based computers.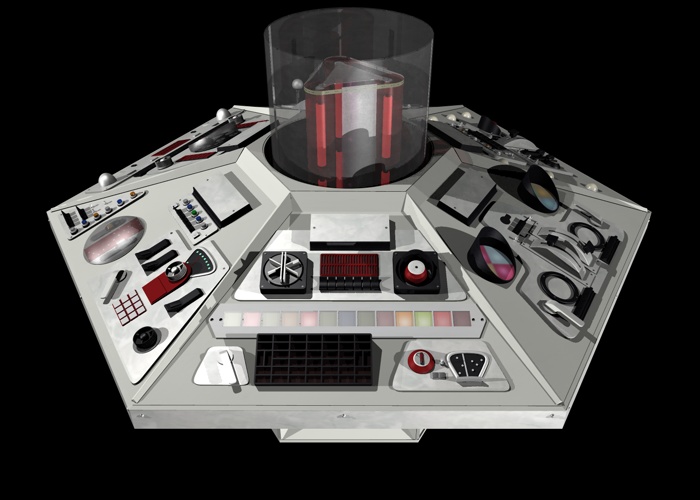 If you like this then view the Pyramids of Mars 360 Console. For more renders of this console and its accompanying version of the control room, visit the TARDIS renders page.
This brilliant idea came from Luke at www.thedoctorwhosite.co.uk so big thanks to him.


Follow me on Twitter for notifications of new stuff!