Doctor Who - BBC Books 3D Artwork Elements

I have provided various small contributions to BBC book covers for both Doctor Who and Torchwood.

Below is the 3D wireframe of the robot I created for the book Shining Darkness, with a cover by Lee Binding. This robot was inspired by a number of elements of different robots but has two little features as homages to a couple of Doctor Who's great machines - There's a little detail on his chest as a reference to K-1 from Tom Baker's first story Robot, and he has the number plate akin to the killers from Robots of Death.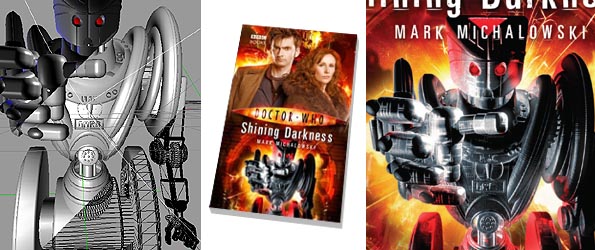 Coming soon I will have lots of illustrations of my minor contributions to the new book Starships and Spacestations. Many scores of spaceships from Doctor Who are contained within, of which I provided about a dozen images.




I provided a skeleton 3D element for the Torchwood book Something in the Water shown below with a freaky alien monster in his mouth.